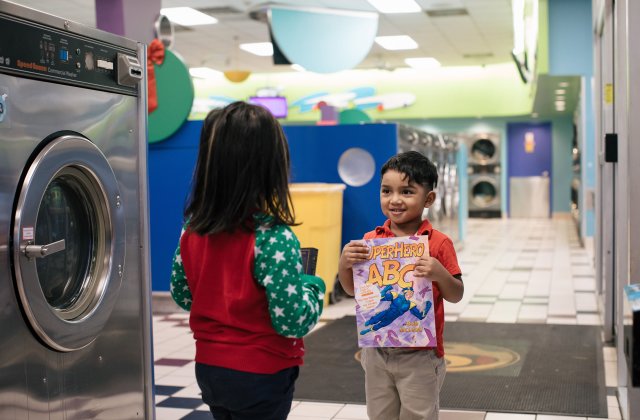 09 Aug

Laundromats Aren't Just For Washing Clothes

Learning can happen at any time, anywhere!

Laundromats are becoming a new place of learning for young children. Skills like counting, sorting, and matching colors are taught in a fun way that shows how simple tasks can teach so much more.

According to Patti Miller, CEO of Too Small To Fail, "parents have an incredible opportunity to impact the growth and development of their child's brain. The more time a parent spends hearing a story with a child, responding to a baby's coo, singing songs, talking to the child, the more a parent can help prepare them for school and for life." 

These kinds of "serve-and-return" interactions are crucial to young children's healthy cognitive and emotional development. 

Join Child Care Resources every Monday from 11:00 am -1:00 pm at

Snow White Laundromat, (532 Broadway #4) in Long Branch to learn more ways you can help your child learn, read and grow.

**Every Family In Attendance Gets 1 Free Wash + Dry Load**

We want every family to be connected to their community and to other parents. This is how we build our village. This is why we care.

Child Care Resources…Working Within Our Community To Put Children First!

United Way of Monmouth and Ocean Counties…Every child is successful, every family is financially stable, and every community we serve is stronger.