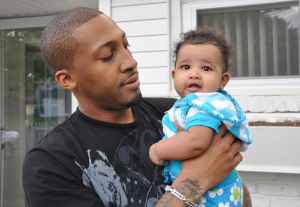 Research has indicated that children's healthy development depends on safe and positive experiences during the first few years of life. If you are a parent who needs child care for their children during these years, then your child care selection is one of the most important decisions you will make as a parent.
Child Care Resources' Subsidy Case Managers are available to help you navigate the child care selection process. For more information, please contact us at 732-918-9901, Ext. 100 or email info@ccrnj.org.
There are many things to consider when choosing child care. Researchers have identified guidelines to think about when choosing a child care program. You can  to bring with you as you visit potential child care providers.
Make Sure to Visit and Ask Questions
You may want to visit several different child care programs, including different types of children care, before you decide which one is best for your family. Call each child care program and schedule an appointment for your visit. Once you are there, stay for at least an hour to observe activities, check the surroundings and ask questions.
Most importantly, observe the caregiver's interaction and relationship with the children. A positive, loving relationship is the key indicator of quality care.
When visiting a child care or early learning program, there are questions you can ask to help you determine which program is best for your child and family. This checklist has questions that are based on indicators of quality that are embedded in the Grow NJ Kids standards. For more information on Grow NJ Kids, click here.
Make a Choice
Think about what you saw at each visit, and make the best choice for your child and family. Follow your instincts!
Stay Involved
The work is not over when you find care for your child. It is important to stay involved and communicate with your caregiver on a regular basis. For example, ask the caregiver at drop off and pick up times how your child is doing.
Visiting and participating in events at your child care program sends a strong, positive message. It tells your child and your child's caregiver that you think what your child is doing and learning is important.