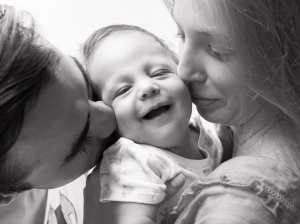 The Strengthening Families Initiative is an approach to preventing child abuse and neglect by strengthening families through early care and education. The Center for the Study of Social Policy developed the Strengthening Families Initiative through an early care and education framework. This framework was developed due to the fact that by recent estimates, nearly 60% of all children under age six are in care out of their homes, for at least part of the day. For children birth to age three, that percentage jumps to 75%. While the early care and education system does not reach all families with young children, it is the only system that reaches a large proportion of young children and their families on a daily basis.
The Center for the Study of Social Policy designed the framework with the fundamental principle that certain protective factors contribute towards family resiliency and strength. These protective factors are, Parent Resilience, Social Connections, Knowledge of Parenting and Child Development, Concrete Supports in Times of Need, and Healthy Social and Emotional Development. Through these seven key strategies, child care programs can become well positioned to help families build these protective factors that have proven to be effective in preventing child abuse and neglect.
For more information about the Strengthening Families Initiative in Monmouth County, please contact our Child Care Development Manager, Marcy Spinner, at 732-918-9901, Ext. 124 or at mspinner@ccrnj.org.