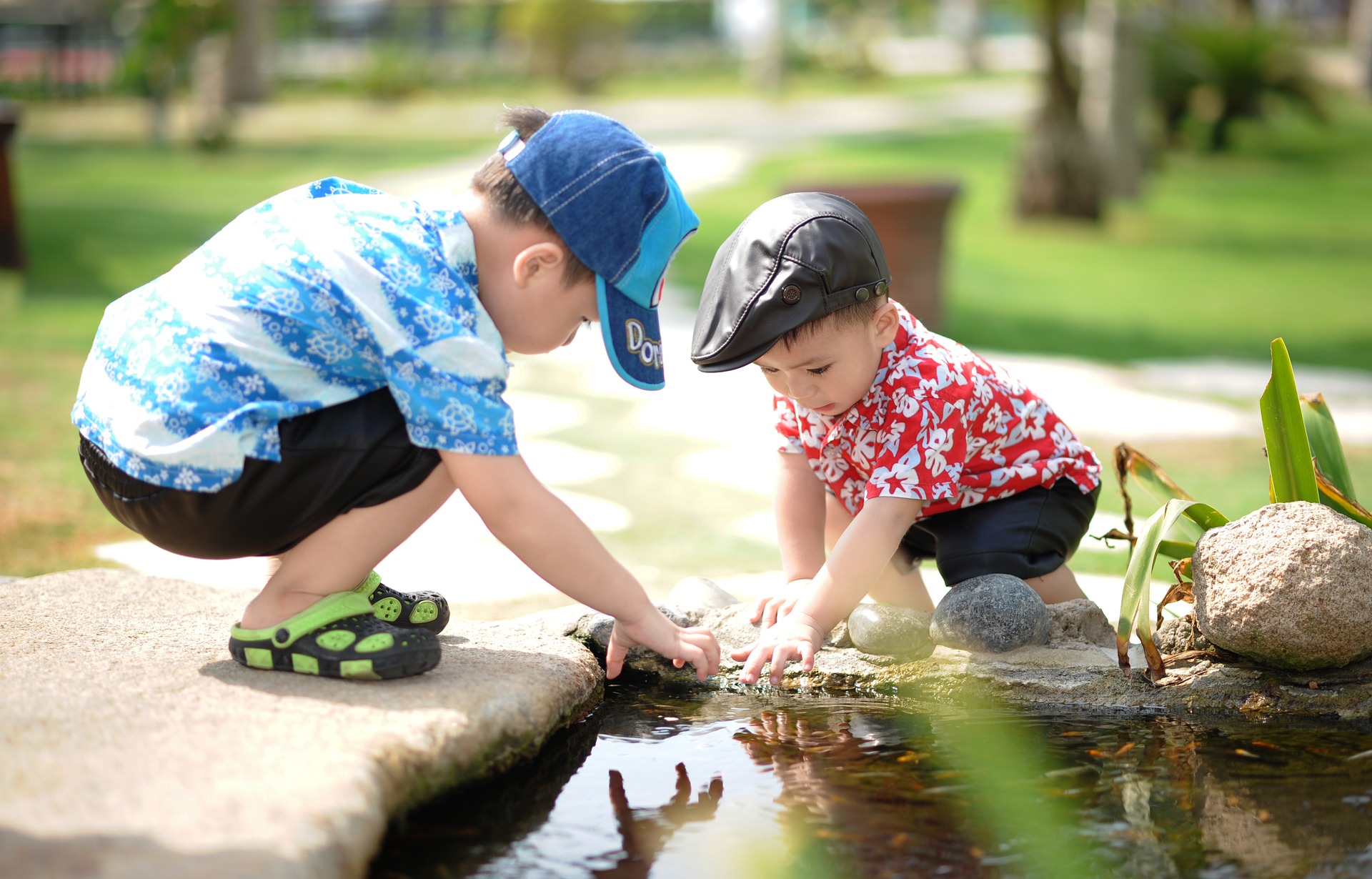 28 May

Reasons Why Outdoor Play Is Critical To Development

Unstructured outdoor play is essential for a variety of reasons, among them:
Physical play increases overall fitness, builds healthier bodies, and helps prevent childhood obesity.

Children need to develop large and small motor skills along with cardiovascular endurance.

Time outdoors raises vitamin D levels, helping prevent future bone problems, diabetes, and heart disease and may also help boost the immune system.

As little as 20-minutes of exercise has been linked to a boost in brain function afterward.

Teachers and child care providers know that outdoor play can help children release pent-up energy and doing so improves focus and concentration.

Outdoor play has been linked to improved distance vision and lowers the chance of nearsightedness.

Children learn important social and cognitive skills while playing outdoors: creating and organizing their own games, developing friendships and learning to resolve conflicts.

Outside time allows children to learn through constructive play, social play, socio-dramatic play and rule-based games.

Free time outside allows children to develop observation skills and learn about the world, using all of their senses to feel the wind or sun on their skin, observe an insect or flower, or listen to birds chirping, for instance.

Time outside allows children to create, explore, experiment, manipulate, reconfigure, expand, influence, change, marvel, discover, practice, push their limits, yell, sing, dance and move.

Studies suggest that time in nature may be effective in reducing ADHD symptoms.

Environmental education has been linked to improved test performance evaluating critical thinking skills, math, reading, writing and listening.

Green spaces help reduce stress levels in children.

Children need free unstructured playtime to protect their emotional development.

A hurried lifestyle and loss of free time can contribute to anxiety and depression in children.

Studies show that time spent in nature enhances social interactions and interpersonal relationships.

New studies show physical exercise actually increases white matter in the brain and speed and connectivity of brain activity.
Child Care Resources…Working Within Our Community To Put Children First!
United Way of Monmouth and Ocean Counties…Every child is successful, every family is financially stable, and every community we serve is stronger.